Want a remote desktop type experience on your PI?
Read on..
Start by visiting http://mobaxterm.mobatek.net/ and downloading MobaXterm
Start MobaXterm: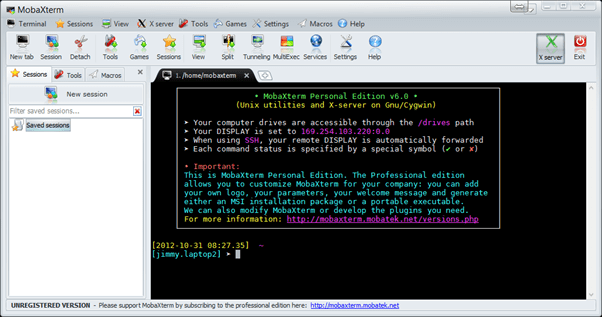 Click on the 'Session' icon in the tool bar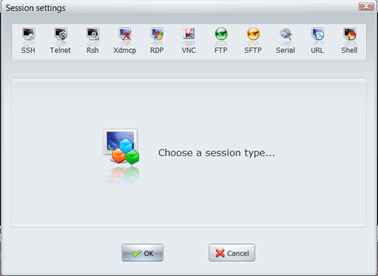 Choose SSH:
Note the settings below,  I have unticked Prompt for login at each connection and make sure the x-11 forwarding option is TICKED! This will allow us to run X programs on our windows desktop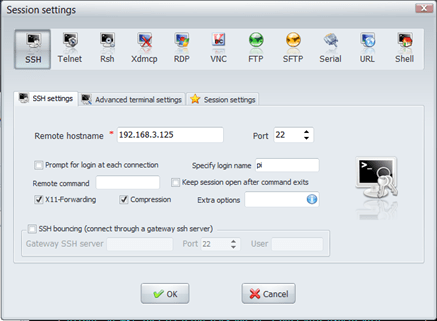 Hit OK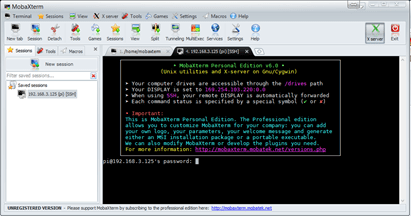 You see you will now be prompted for your password. Enter this now You will be prompted to save your password (or not) if you do you can manage this under Settings – Configuration – Misc.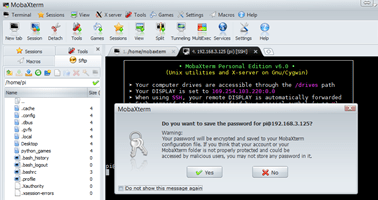 You will notice in the left pane you now have an explorer style layout, which can be navigated – double clicking certain files will allow you to edit them.
Now try typing
midori &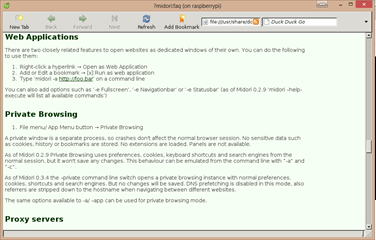 The midori browser will now launch on your desktop, and you should see the little leaf icon on your taskbar. Any graphical applications can be launched in this way, or if you want a whole desktop, go to settings – configuration – x11 and change the settings to match the box below: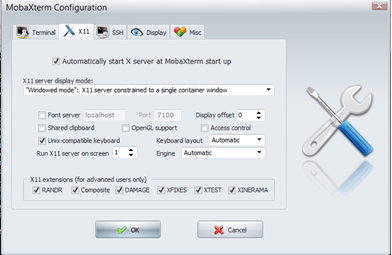 Now back in the terminal window, type
lxsession
(If you get an error, make sure the X Server icon in the top right is green – if it isn't, click it to start the x server)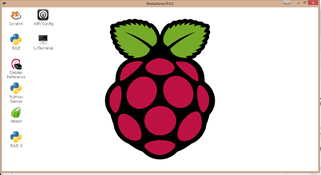 MobaXterm is great little program, and if you use it a lot, please consider supporting this project by purchasing the pro version!